News
Semantix at LREC 2008 - Morocco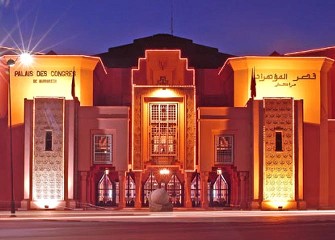 The 6th edition of Language Resources and Evaluation Conference was organized this year in Marrakech (Morocco), at Palais des Congres Mansour Eddahbi, between 26 May and 1 June 2008. The conference was held under the High Patronage of His Majesty King Mohammed VI.

The main topics of this year conference were:
Multimodal and multimedia systems, for Human-Machine interfaces, Human-Human interactions, and content processing
Resources for modeling language-related cognitive processes, including emotions
Interaction/Association of language and perception data, also for robotic systems
Semantix attended LREC for the first time this year and our aim is to get familiarized with the new technologies and advancements in the machine translation domain. We were glad to meet at LREC the team of Research Institute for Artificial Intelligence in Bucharest, presenting their successes in their research of Natural Language Processing and Machine Learning. We also met the prestigious members of the Romanian Academy, working together for the most exciting research projects nowadays in the machine translation domain.
At LREC 2008 Semantix also became interested in EuroMatrix, a project aiming Statistical and Hybrid Machine Translation between All European Languages, and plans to involve in this major European initiative, which also represents a challenge. We are convinced that our experience in professional translation and localization could make a big difference in advancing in this project, especially if we consider that Romania and Bulgaria were the last ready to start this machine translation marathon, shortly after becoming EU members.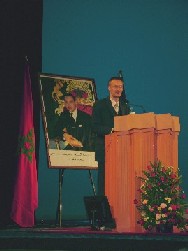 LREC 2008 in short:
LREC is organized by European Language Resources Association, in cooperation with a wide range of international associations and organizations. More than 1100 participants coming from 57 countries attended the main conference, the 25 workshops and the 6 tutorials. Around 650 papers were presented though oral and poster sessions.
05-06-2008
Semantix® at LREC 2008
Semantix® attended the 6th edition of Language Resources and Evaluation Conference in Marrakech (Morocco).
Semantix® - Profile & Services
Find out more about Semantix® by downloading our PDF.